Premium Checkbox Feature
Usage of this feature requires account access to Premium Checkbox features. For queries related to your licence agreement, ask your account administrator to contact your Checkbox Account Manager.
Locating the Dashboard
---
To locate the Dashboard:
Click on Project Teams on the taskbar at the top of the screen.

Click on the name of the relevant Project Team.
Click on the home screen button at the top. Uncustomised, the default home screen will show.
Customising the Dashboard
---
Any of your created widgets can be added to the dashboard and arranged as you'd like. Follow the steps below.
By default, a Project Team's dashboard will look like this: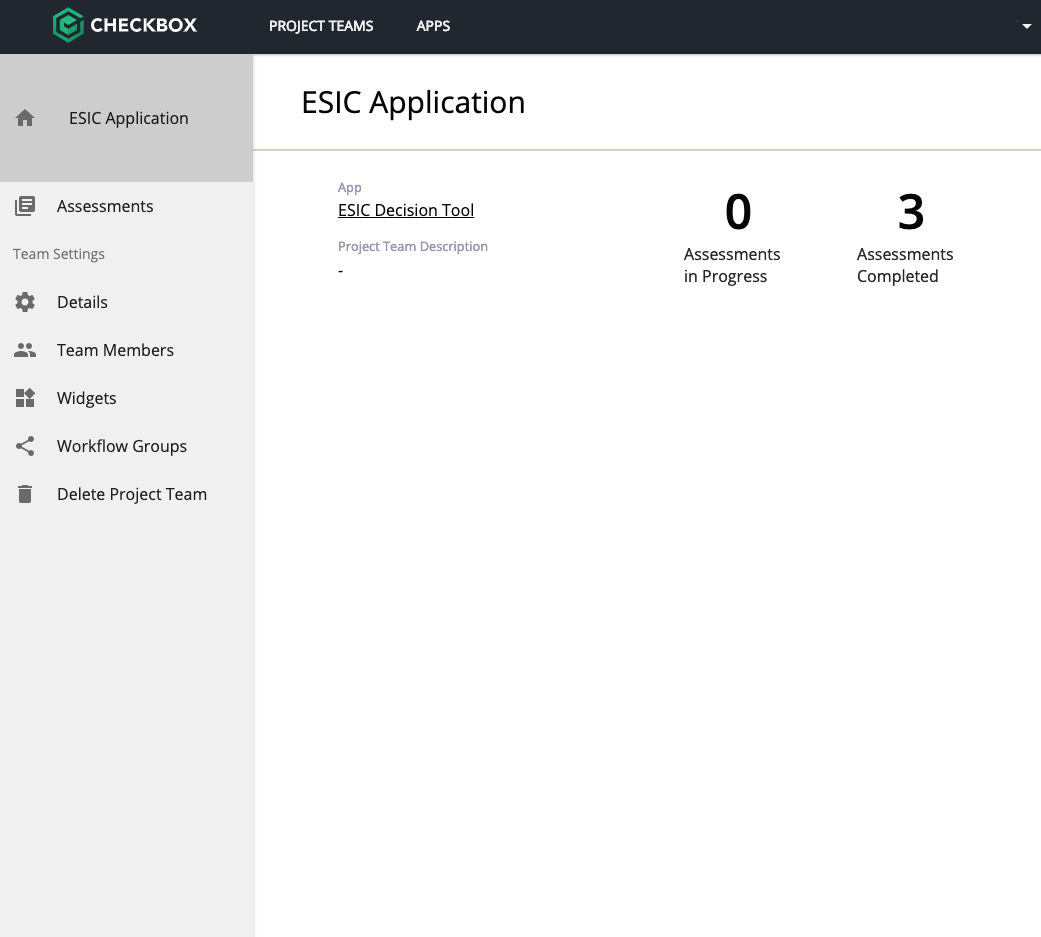 To add a variety of charts to the Project Teams Dashboard:
Move your cursor to hover over the Dashboard title to make the pencil icon appear, then click on the pencil to go to the

Edit Dashboard Page

.





Customise the sections that you want to add by clicking the

Widget

dropdown to select a Widget that you want to add.




Click

Save

on the bottom right of the page.
Your dashboard will now be modified to look as shown below: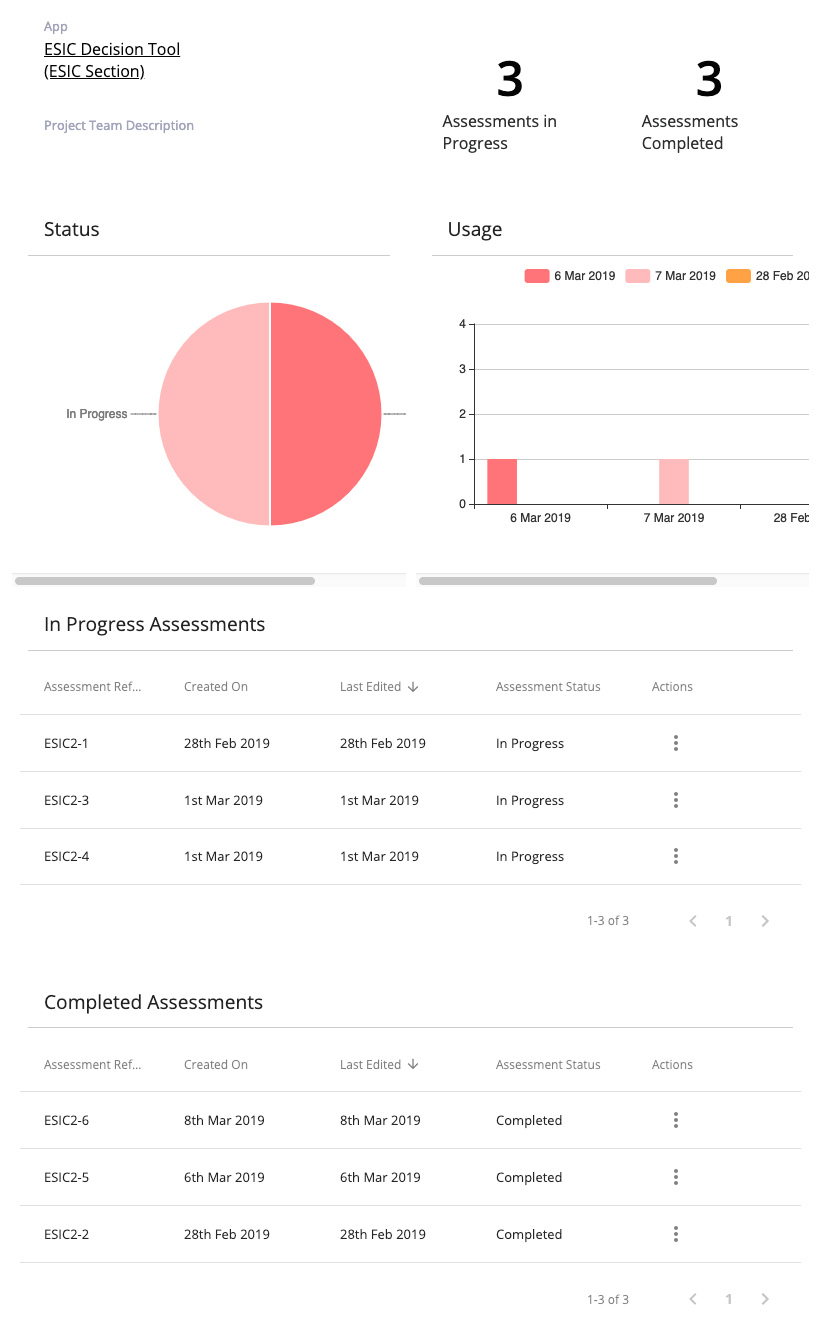 As you are designing a custom widget in the widget creation interface, real data from your app will appear in the preview screen.