Premium Checkbox Feature
Usage of this feature requires account access to Premium Checkbox features. For queries related to your licence agreement, ask your account administrator to contact your Checkbox Account Manager.
To create a bar chart:
Open the relevant Project Team and click Widgets on the left panel.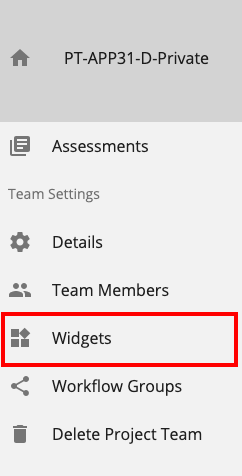 Click

+ Create New Widget

Create a Bar Chart Widget.

In the GroupBy section, select a variable. This variable will appear on the x-axis of the bar chart.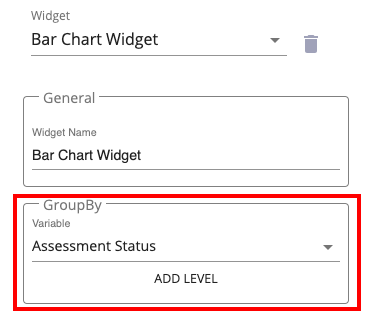 Click

Save

on the bottom right of the screen.

Click

Assessments

on the left panel.

Click on the

Widget dropdown on the Assessments interface and select the Bar Chart Widget you created.

A bar chart with your specified variable will now appear on the Assessments interface, allowing key metrics to be viewed at a glance.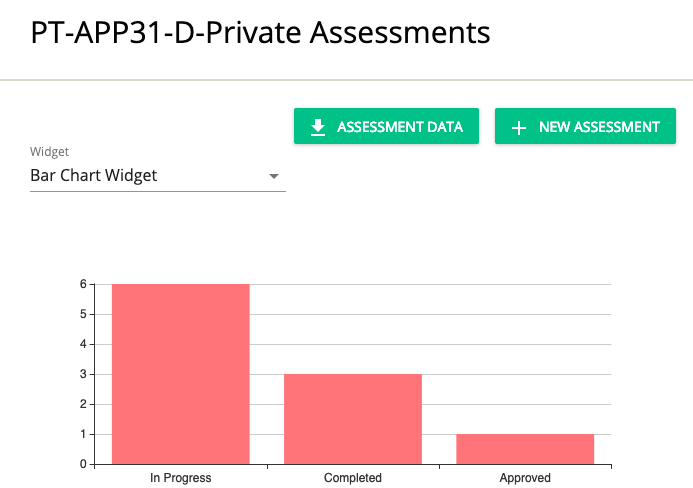 Going back to the GroupBy section of the Widgets interface, by clicking Add Level and then defining a second variable: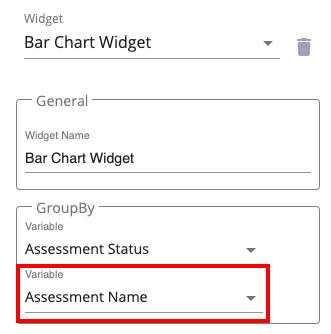 The bars originally in place when there was only one defined variable will be divided in accordance with the second variable. In this case, with Assessment Status as the first-level variable Assessment Name as the second-level variable, the 'In Progress', 'Completed' and 'Approved' bars will be divided again according to the names of the assessments in each group.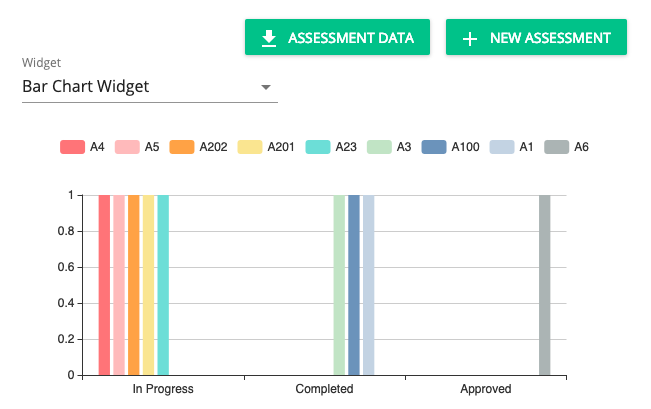 When items in the colour key are clicked, they will be greyed out and the data points connected with them will be removed from the Bar Chart.