Create custom statuses and configure status changes through your Apps in a no-code way.

Adding new and transitioning statuses
It's now very straightforward to add additional statuses to your Apps. Just drag in the Custom status block, and add a new status. To make status transitions, add a Status block and select which status it should transition to once reached.
Parallel branch statuses
Status blocks added within parallel branches will transition the branch status, not the main assessment status, as shown in the image below.

Going backwards
Moving back past a previously transitioned Status block will revert the assessment or parallel branch status to the previous value.
Filtering widgets based on Status
You can filter by assessments that include or exclude any combination of different status options.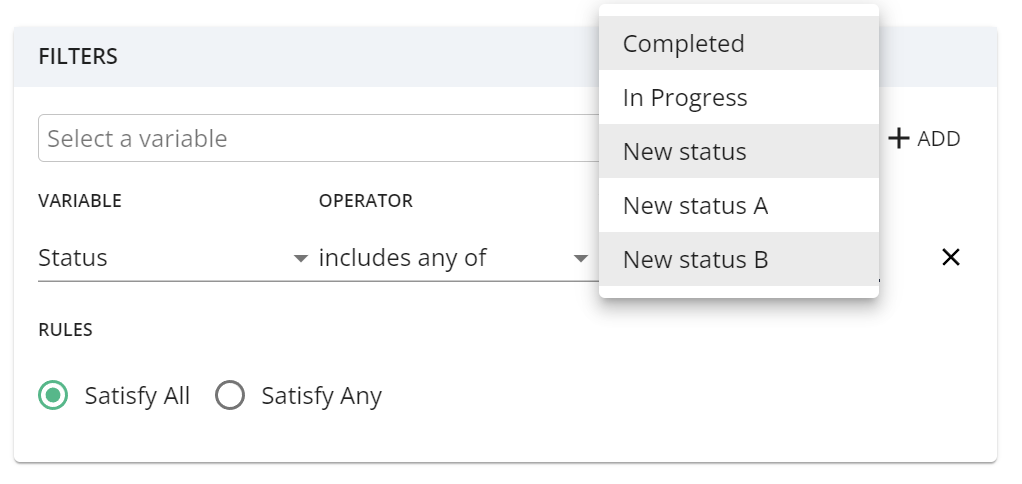 NOTE
Every assessment and parallel branch status will start with 'In Progress.'
Once an End block is reached, the assessment status will change to 'Completed.'